I sold my property but did not reserve the mineral rights. Why am I still receiving royalty checks?
If you did not reserve mineral rights when you sold your property, you are almost certainly not entitled to royalty checks anymore. The reason the oil and gas company keeps sending them is simple: they don't know that the property has been sold. Somebody has to tell them. Just because they keep sending checks does not mean that you are entitled to them.
Typically the new owner takes this responsibility upon themselves because they want to start receiving royalty checks. Sometimes, however, they forget. As the former owner, you want to get this cleaned up so that the company doesn't continue to report this income under your name to the IRS.
If you are still receiving royalty checks and you don't think you are entitled to them, you need to notify the oil and gas company. It's best to do it in writing. Send a letter to the address shown on your royalty check that states that you have sold the property. Include a copy of the deed if you have one.
Note that this is NOT enough to get them to issue the checks to the new owner. The new owner will still need to contact the company and provide their contact information and social security number (see this article for details). Typically a company will escrow the royalty checks until the new owner gives them all of the pertinent information. In any event, the company should stop sending you checks that you are not entitled to.
You can also write a letter to the new owner and give them the company's address. That may jog their memory into getting their information to the company.
If you are unsure about whether you are entitled to royalties, or if you are having trouble dealing with the oil and gas company, please give us a call.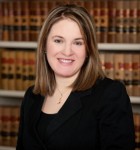 MOLLY PHILLIPS earned her law degree from University of Akron School of Law. Her primary practice consists of reviewing oil and gas related contracts. Molly also litigates oil and gas law cases. Past litigation topics include dormant minerals law and lease breaking.