Many of our clients seek our expertise in reviewing an oil and gas lease that has been offered to them. These people have been approached by oil and gas companies that are interested in accessing the oil and gas under their land. When reaching out to landowners, these companies usually have a pretty good idea as to whether or not that particular landowner is eligible for an oil and gas lease. Even so, sometimes landowners who are eligible for an oil and gas lease aren't offered a lease. This could be for a number of reasons. Acreage size is probably the most important of these reasons. Generally speaking, oil and gas companies are most interested in large parcels of land. For this reason farms are very attractive. However, smaller acreage can still be very valuable. It is these small parcels that can be overlooked by oil and gas companies.
Frequently are we asked to determine our client's oil and gas rights. Determining this will also determine their eligibility for signing an oil and gas lease. Most often the process is quick and involves the answer to a few basic questions. Remember, if you have already signed an oil and gas (even many years ago), it is pretty likely that your land is already ineligible for a new lease.  If you are unsure about your oil and gas rights, contact an attorney and they will happily research the issue.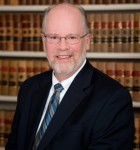 ERIC C. JOHNSON attended Ohio State University, earning a degree in economics and then graduated from the University of Cincinnati Law School in 1983. His areas of practice are personal injury law, real estate, oil and gas, contracts, litigation and appeals.